Easy way to use YWYT G836 2.4G Wireless Optical Mouse. – The mouse is a new product launched this year 2022 by a China company. It's easy to use and navigate in your computer system.
What is YWYT G836 2.4G Wireless Optical Mouse Ergonomic Vertical?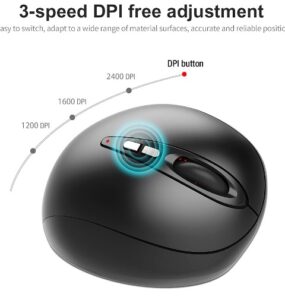 A computer mouse is a handheld hardware input device. It controls a cursor in a GUI (graphical user interface) for pointing, moving, and selecting the text, icons, files, and folders on the computer.
YWYT Mouse also performs the same functions but with the additional use of the DPI button.
DPI is the standard used to measure mouse sensitivity. It is expressed as the number of DPIs (dots per linear inch) that a device can detect.
By changing the DPI, you can instantly adjust pointer speed for precision tasks, such as in-game targeting or photo editing.
Before we explain the usage and more details about the mouse. Firstly, we will show you the descriptions and the features of the mouse. (YWYT Wireless Optical Mouse Ergonomic Vertical).
Features of YWYT G836 2.4G Wireless Optical Mouse Ergonomic Vertical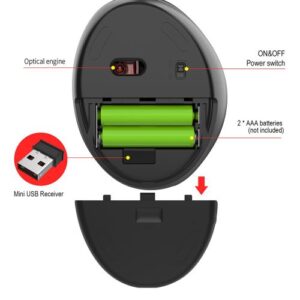 The features of YWYT Wireless Optical Mouse include but are not limited to;
2.4G wireless technology provides stable transmission in 10m and low latency.
Ergonomic design, the vertical type mouse fits the palm and fingers, reduces discomfort when using, and bids farewell to the "mouse hand".
3 adjustable DPI(1200-1600-2400DPI), easy to switch, adapt to a wide range of material surfaces, accurate and reliable position.
A powerful optical engine provides accurate clicks, quick responses, and stable signals.
Plug and play, no driver required, just plug the USB receiver into the USB port of the device, easy to use.
Also Read: Garrett Morgan Net Worth: An African-American Inventor
How to Connect YWYT G836 2.4G Wireless Optical Mouse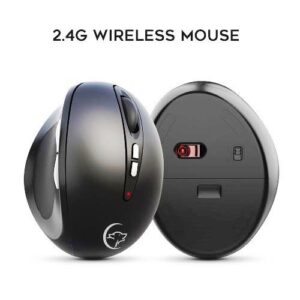 Open the mouse, using the direction inscribe on the back of the mouse to remove the cover.
Remove the inserted Mini USB Receiver in the mouse and insert the battery.
Plug the Mini USB Receiver into your computer USB Port.
The ON/OFF Power switch at the back of the mouse connects the mouse automatically.
Your mouse is now ready to use.
Also Still: David Rogerson Mellor: Designer, Manufacturer, and Craftsman
Easy way to use YWYT G836 2.4G Wireless Optical Mouse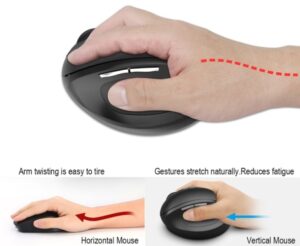 The YWYT G836 mouse is a very fast and easy-to-use mouse. It's very nice in appearance and easy to use especially in operation. Easy ways to use include
After connection, and the mouse is ready to use, place the mouse in an object, eg; a table.
Place your hands as engrave, your thump must be placed at the left engraved edge. eg is shown above.
Start using by clicking, dragging, and pressing the buttons.
The description of the mouse buttons is shown in the image below.