Cornelius Cross – Is a Christian gospel artist who dedicated his life to doing God's work through singing. His songs have brought many lost souls back to Christ.
The artist has recorded many many songs which include; I can't come down, I bear the Cross, For God's Glory.
A gifted and seasoned worship leader and teacher, Pastor Cornelius Cross hail from Virginia. He has a soft spot in his heart for the Hawaiian Islands because he was born there.
For additional information about his biography, we are currently conducting research. Please check back.
Read Also: Andi Rozier Bio | Net Worth | Pst. Dr. W.F Kumuyi (DCLM)
Cornelius Cross and Pst. Dr. W.F Kumuyi
The gospel artist Cornelius Cross ministered as the guest gospel artist in the Deeper Life Global Crusade (GCK: AUGUST EDITION). Theme: Triumphant Power @ Ondo, South-West, Nigerian. Read More at GCK: August Edition -Triumphant Power.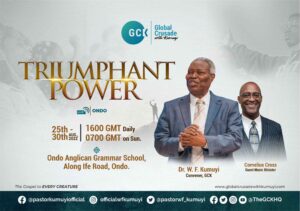 Check Still: Tommy Walker Gospel Singer, Family, Wife, Brothers, and Sisters
Pst. Dr. W.F Kumuyi (DCLM)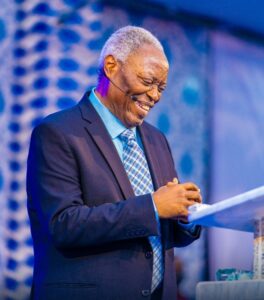 William Folorunso Kumuyi, generally known as Pst. Dr. W.F Kumuyi was born on 6 June 1941 into a Christian family in Orunwa, Ogun State, Western part of Nigeria. How old is Pst. Dr. W.F Kumuyi? 81 years old.
He finished his secondary education in 1961 at Mayflower School in Ikenne, Ogun State. After which he transferred to the University of Ibadan, where he received a first-class honours degree in mathematics in 1967.
Making him the school's top graduating student overall. He then enrolled in an education post-graduate program at the University of Lagos. In April 1964, he underwent a regeneration as a Christian.
He is the founder and General Superintendent of the Deeper Christian Life Ministry situated at Gbagada, Lagos, Nigeria. He is the author of several devotionals and publications for Christians. On June 6, 2022, Pst. Dr. W.F Kumuyi turned 81 years old.
Pst. Dr. W.F. Kumuyi is credited with saying this about his upbringing.
We would get up, read the Bible, sing songs, and frequently attend church. Because of the atheism that our headmaster instilled in us while I was in high school, I lost interest in the church. But after some time, I changed my mind and started attending several churches in the community. Finally, in 1963, a Gospel church's singers and preachers were given the go-ahead to visit the school. On April 5th, 1964, I accepted the gospel and experienced rebirth. I read a ton of works by Spurgeon, Charles Finney, and John Wesley. I grew as a result of my involvement with the Scripture Union.
John Wesley, Charles Finney, and Charles Spurgeon all had an impact on Kumuyi. His father belonged to the Anglican Church. The Sun (Nigeria) said in an article that Kumuyi had formerly belonged to the Apostolic Faith, Celestial Church of Christ, Scripture Union (SU) movement, and Anglican Church (now Anglican Communion) before separating to create Deeper Life.
W.F. Kumuyi began a Bible study group in 1973 with 15 college students who had come to him seeking instruction in the Scriptures. He was working as a maths lecturer at The University of Lagos at the time. When that modest group had swelled to several thousand members by the early 1980s, Deeper Life Bible Church was formally founded.
Its membership has increased from 50,000 in 1988 to 120,000 now, making it the third-largest Christian church in the world. Dr. Johan Combrinck reports that in addition to having 120,000 attendees each Sunday, the Deeper Life Bible Church has planted 500 churches in Lagos, 5,000 in the rest of Nigeria (with an estimated 800,000 members in Nigeria alone), and 3,000 elsewhere (with missionaries in 40 African nations) as part of the movement's missionary effort. (Reference: AFNET). Read more about Pst. Dr. W.F Kumuyi on dclm.org or en.wikipedia.org.
Read More:  Latest Biography updates of Celebrities, artists, actresses, Politicians, and More
Bob Fitts Biography: A Songwriter and Gospel Musician