Andi Rozier Bio – Andi Rozier is a visionary gospel worship musician from the United States whose music has touched many people's lives. He is also one of the leaders in the Vertical Church known now as Vertical Worship.
Andi Rozier is best known for its 2012 releases Live Worship from Vertical Church and Good Friday with the Vertical Church Band: Live (2012). Vertical Church is now known as Vertical Worship.
Vertical Worship, formerly known as Vertical Church Band, is a modern Christian music group affiliated with the Harvest Bible Chapel that is based in Chicago, Illinois.
They are a member of the Provident Label Group and through Essential Records. They have released seven albums; Live Worship from Vertical Church in 2012, Rock Won't Move in 2013, Church Songs in January 2015, Frontiers in July 2016, Vertical Worship in 2017 (their self-titled album), Bright Faith Bold Future in April 2018, and Grace Is On Our Side in March 2020.
Read Also:
Paul Baloche's net worth: An International Gospel Artist, & songwriter
Bob Fitts Biography: A Songwriter and Gospel Musician
Andi Rozier Biography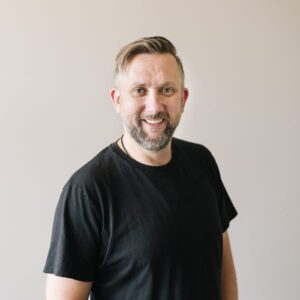 Andi Rozier is a visionary gospel worship musician from the United States whose music has touched many people's lives. His Favorite Bible verse is Psalm 24:3-4a.
He is also a prominent member of Vertical Worship, the new name for the former Vertical Church.
Live Worship from Vertical Church and Good Friday with the Vertical Church Band: Live from 2012 are Andi Rozier's best-known albums (2012). Vertical Worship has taken the place of Vertical Church.
Rozier has touched lives through his ministry, especially in Vertical Worship songs. The artist married the love of his life Joanna in 2005 and they were blessed with four children whose names are Sam, Ben, Adley, & Jesse.
The artist with regard to his personal information, early life, birth, age, and educational life details has not yet been made public; when they are, we will update this page. Please check back.
Below are some of the interview questions that Rozier responds to; you can also see this on YouTube.
How I came into a relationship with Jesus Christ
Until I was 16 I had no compass to live my life by, but God led me to see Him as the foundation that I was missing. I got involved in my local church and gave my life to Jesus at their summer camp.

How I came to Harvest
For five years, I had been leading worship around the UK in local churches and events. In 1999, I visited a ministry friend in Chicago and got connected at Harvest which led to an invitation to be on staff.

What I do at Harvest
I lead worship.

Why I do what I do at Harvest
I am privileged to lead worship on the weekends at harvest.  In addition to this, I am able to serve the fellowship worship pastors through training and ongoing support.  I write songs and lead for the Vertical Church Band and am committed to honoring the Lord through the worship ministry here at HBC.

Andi Rozier Net Worth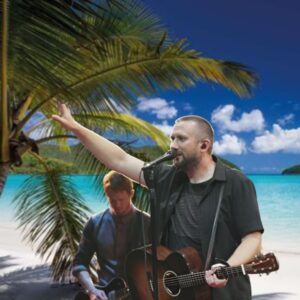 Andi Rozier, An American gospel worship musician,  is a visionary whose music has impacted the lives of millions.
He is also a prominent member of Vertical Worship, the new name for the former Vertical Church.
The artist, Rozier's personal information, including his date of birth, early life, age, and educational background, has not yet been made public. There is still a great deal we don't know about Rozier.
The public has not yet been informed of his net worth. We will revise this page whenever it is made available. However; Andi Rozier's Net Worth is Known. Please return later.
Read Still: Kirk Dearman: Early Life, Career, Age, Wife, and Pst. W.F Kumuyi
Vertical Church Facts | Background 
The band, Harvest Bible Chapel, was formed in Chicago, Illinois, and they began recording songs there in 2012. Meredith Andrews, Andi Rozier, Jake France, Jon Guerra, Tara Stutes, and Lauren Sweeney-Smith are included among their members.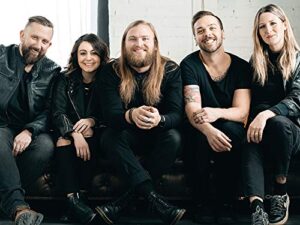 "Vertical Church Band is framed around the idea that church isn't about us. It is about God," states Luke MacDonald, Creative Director of the Vertical Church Band, and son of senior pastor James MacDonald.
"The best songs we can sing aren't about our experience with God or our love for God or hopes for our relationship with God, but when we sing to God about God."
That God-centered focus anchors each song on the 13-track CD that features Vertical Church Band worship leaders Andi Rozier, Meredith Andrews, Lindsay McCaul, Jacob Sooter, Seth McConkey, Kyle Fredricks, and Heather Headley.
Recorded at Harvest Bible Chapel's historic downtown Chicago campus, the project was produced by Paul Mabury (one sonic society, Hillsong United) and Jason Ingram (Tenth Avenue North, one sonic society, Chris Tomlin). James MacDonald served as executive producer. ( (Reference: last.fm).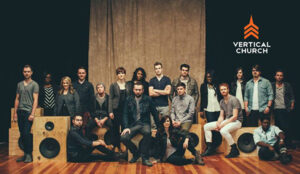 Live Worship from Vertical Church, which the group published on Essential Records on July 31, 2012, reached its highest position on Billboard's Christian Albums list at No. 10 and No. 9 on the Heatseekers Albums chart.
On May 7, 2013, the Vertical EP was released. On October 29, 2013, The Rock Won't Move followed it, peaking at No. 2 on the Christian Albums list and No. 58 on the Billboard 200. The White EP was made available on November 4, 2014.
Church Songs, their third album, was released on January 20, 2015; it peaked at No. 31 on the Billboard 200 and topped the Christian Albums list. Church Songs Tour & Workshop, a nationwide tour that followed, ended in June 2015.
Read Along: Panam Percy Paul biography: A Nigerian Gospel Singer
Pst. Dr. W.F Kumuyi (DCLM)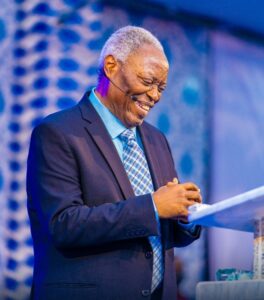 William Folorunso Kumuyi, generally known as Pst. Dr. W.F Kumuyi was born on 6 June 1941 into a Christian family in Orunwa, Ogun State, Western part of Nigeria. How old is Pst. Dr. W.F Kumuyi? 81 years old.
He finished his secondary education in 1961 at Mayflower School in Ikenne, Ogun State. After which he transferred to the University of Ibadan, where he received a first-class honours degree in mathematics in 1967.
Making him the school's top graduating student overall. He then enrolled in an education post-graduate program at the University of Lagos. In April 1964, he underwent a regeneration as a Christian.
He is the founder and General Superintendent of the Deeper Christian Life Ministry situated at Gbagada, Lagos, Nigeria. He is the author of several devotionals and publications for Christians. On June 6, 2022, Pst. Dr. W.F Kumuyi turned 81 years old.
Pst. Dr. W.F. Kumuyi is credited with saying this about his upbringing.
We would get up, read the Bible, sing songs, and frequently attend church. Because of the atheism that our headmaster instilled in us while I was in high school, I lost interest in the church. But after some time, I changed my mind and started attending several churches in the community. Finally, in 1963, a Gospel church's singers and preachers were given the go-ahead to visit the school. On April 5th, 1964, I accepted the gospel and experienced rebirth. I read a ton of works by Spurgeon, Charles Finney, and John Wesley. I grew as a result of my involvement with the Scripture Union.
John Wesley, Charles Finney, and Charles Spurgeon all had an impact on Kumuyi. His father belonged to the Anglican Church. The Sun (Nigeria) said in an article that Kumuyi had formerly belonged to the Apostolic Faith, Celestial Church of Christ, Scripture Union (SU) movement, and Anglican Church (now Anglican Communion) before separating to create Deeper Life.
W.F. Kumuyi began a Bible study group in 1973 with 15 college students who had come to him seeking instruction in the Scriptures. He was working as a maths lecturer at The University of Lagos at the time. When that modest group had swelled to several thousand members by the early 1980s, Deeper Life Bible Church was formally founded.
Its membership has increased from 50,000 in 1988 to 120,000 now, making it the third-largest Christian church in the world. Dr. Johan Combrinck reports that in addition to having 120,000 attendees each Sunday, the Deeper Life Bible Church has planted 500 churches in Lagos, 5,000 in the rest of Nigeria (with an estimated 800,000 members in Nigeria alone), and 3,000 elsewhere (with missionaries in 40 African nations) as part of the movement's missionary effort. (Reference: AFNET). Read more about Pst. Dr. W.F Kumuyi on dclm.org or en.wikipedia.org.
Check Still: Tommy Walker Gospel Singer, Family, Wife, Brothers, and Sisters
Andi Rozier and Pst. Dr. W.F Kumuyi
The gospel artist Rozier ministered as the guest gospel artist in the Deeper Life Global Crusade. Theme: Supernatural Deliverance Through Christ @ Ilorin, South-West, Nigerian.
"Word of God," led by Rozier, is another soul-lifting up-tempo number that is fast becoming a favorite among worshippers. "That's one of my favorites because I have an emotional attachment to the song," says Rozier, who co-wrote the tune with Brenton Brown.
"We started talking about things that we don't have in our vocabulary of worship. One of the things is we don't sing about Jesus being the word of God because we don't want to sing a song about the Bible. We don't want to worship the Bible, but in scripture, Jesus tells us that He is the Word of God."
Read More
Kirk Franklin Net Worth, Biography, Wife, Children, Songs, Piano, and Group
Bobby Fite Biography, Birth, Age, Parents, Wife, and Career
Kevin Burns Family, Brother, Parents Wife, Age, Career, and Awards
Ryan Adams biography: A Singer, Songwriter, Record Producer, and Poet
kirk franklin age: Net Worth, Wife, and Daughter
Morgan Harvey Wikipedia, EarlyLife, Age, Husband and Net Worth
John Harington Inventions, Biography, School, Wife, Birth, and Death